A simple guide on how to measure your article's positions in the Google index. Using data from Google Search Console and the Serpconsole tool.
There are two ways to find out the keywords of a particular article:
Search for the article in the landing page section
First, find out what URL the article has. Go to the article in any browser and copy the URL in the address bar.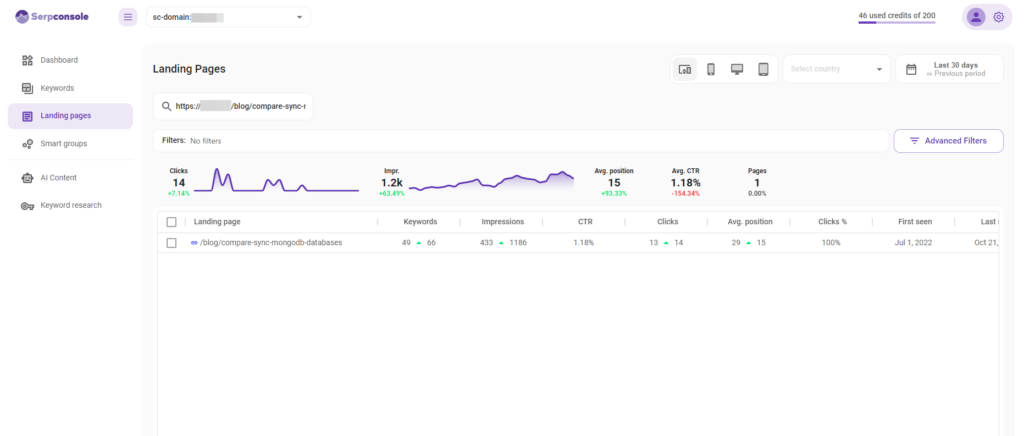 Paste it into the search box within the landing pages. If the article is already in the google index and has received some views within google, you will see its details.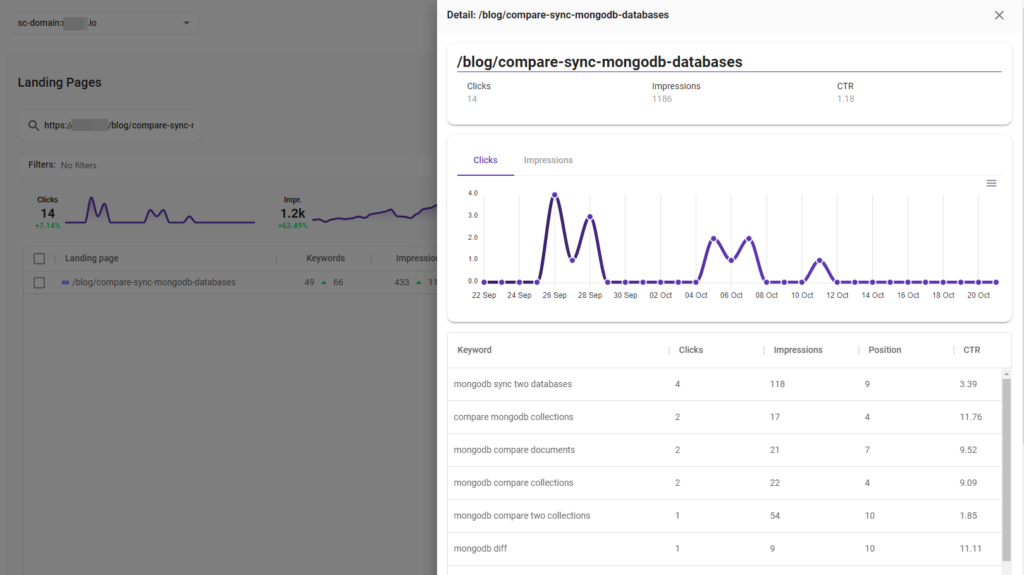 To view the keywords, just click a row of the table or hover over the URL and you will see an "Open" button.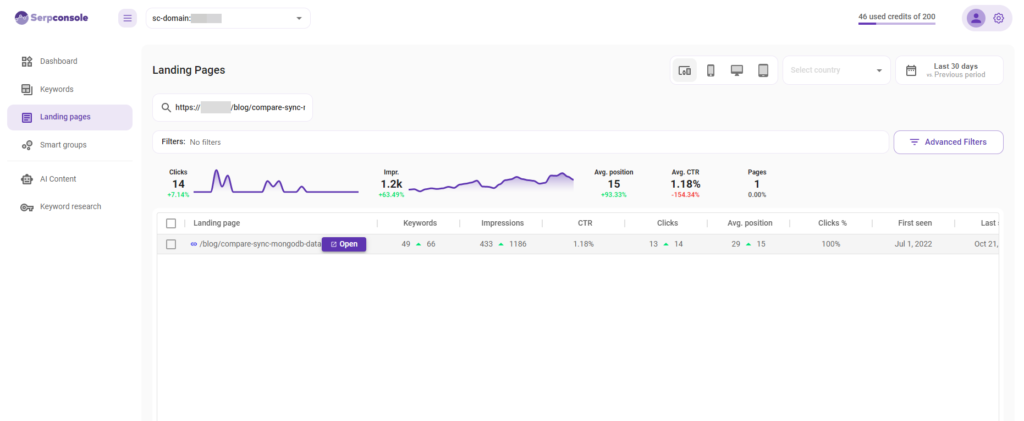 Create a smart group with the article as a filter
This version is more sophisticated. It allows further filtering of keywords within the article.
Go to the smart group's section, click on the "Add New Smart Group" button and the modal will pop up. You can name the smart group according to the article so that you can easily find it later. If necessary, fill in the description as well.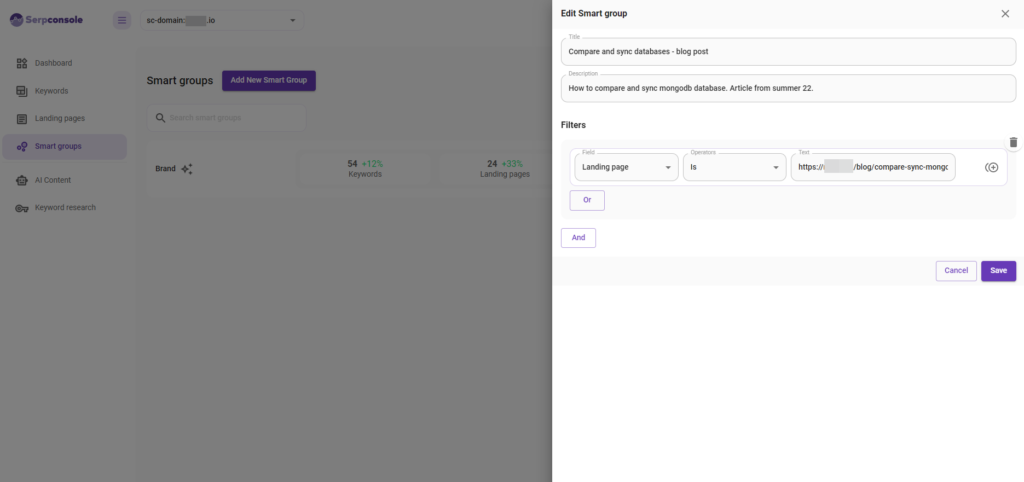 Then you can choose a filter with the landing page field. If you put the full URL (https://, domain, www) use the "is" operator. As in the example above. It is also possible to use the "contains" operator if you want to filter only part of the URL. The "Contains" operator is used in cases where you want to see keywords for the whole blog. In that case, you would use "contains" /blog or /blogs.

After saving, the smart group you created will appear in the list. Click on the smart group and you will see a table with the keywords. If you need to edit something, there is an "Edit smart group" button on the side where you can change the settings.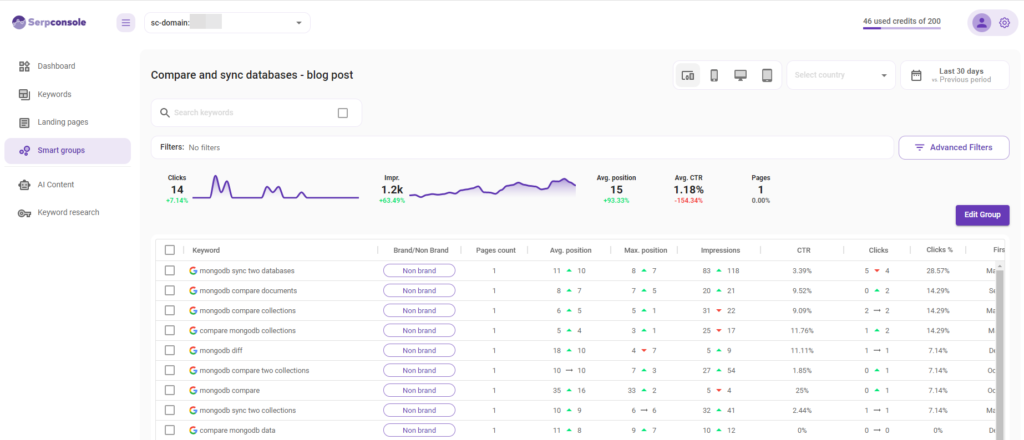 This way you can also create smart groups for articles you have just created. And check when the article starts getting positions and clicks in the Google index. We are also preparing notifications which would make this part easier for you.
Need help with articles? AI content assistant in Serpconsole will help you.